Виступ делегації України на Політичному форумі високого рівня щодо Цілей сталого розвитку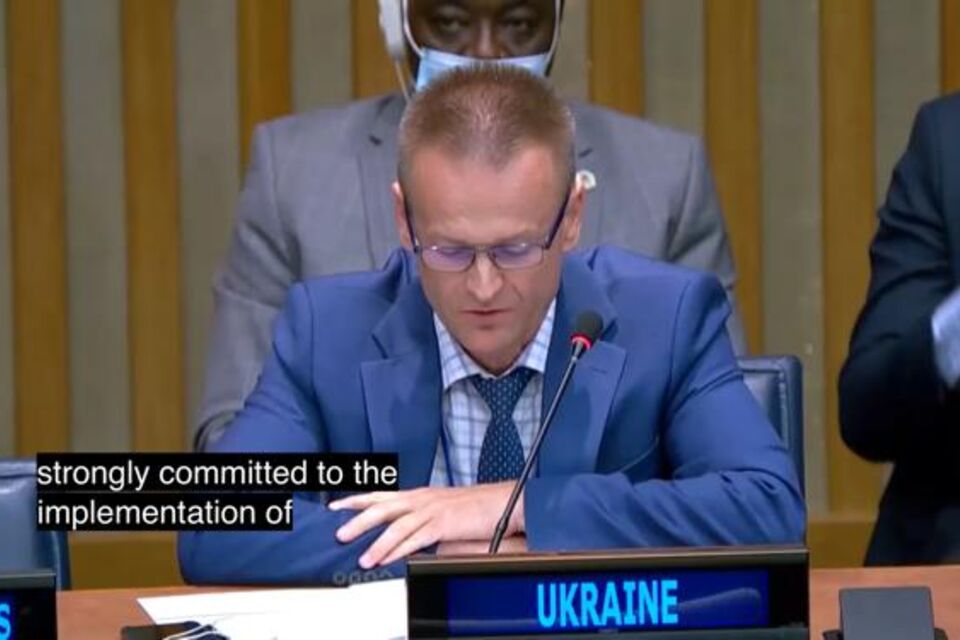 Mr. Chairman,
Ukraine remains strongly committed to the implementation of the Sustainable Development Goals.
However, the ongoing full-scale unprovoked and unjustified war waged by Russia against Ukraine has seriously undermined progress on almost all SDGs, including Goal 15 about "Life on land" and its targets.
The Russia's ongoing attack on Ukraine is also an attack on the environment. As a result of the foreign invasion, our natural heritage is being progressively damaged.
Since the beginning of the large-scale invasion on 24 February, the Ukrainian government continues to record numerous crimes against the environment. It is important for the government to inform Ukrainians timely about environmental threats and provide instructions on how to protect against these threats.
Fuel depots, gas distribution pipelines, thermal power plants, chemical enterprises and other facilities of critical infrastructure of Ukraine are bombed by the Russian forces causing environmental emergencies and placing the health of nearby communities and ecosystems at danger.
Attacks and dangerous actions by the Russian Federation around Ukrainian nuclear power plants continue to create the risk of an environmental disaster. Let me remind you that the Russian troops captured the Zaporizhia nuclear power plant, the largest in Europe, and are using it as a military base.
The ongoing hostilities and damage, caused by missiles and bombs in forests within Kyiv, Chernihiv, Sumy, Luhansk, Donetsk and Kherson oblasts of Ukraine pose a serious threat to the biodiversity of Ukraine. As a result of fires caused by Russian attacks, vast territories of forests were damaged. The timely elimination of forest fires is complicated by hostilities and mines.
This also applies to grain fields deliberately set on fire by the occupying forces, in particular in the southern regions of Ukraine.
Mr. Chairman,
The war against Ukraine, which is going on the European Continent poses an existential threat to the world and brings unprecedented and long-lasting challenges to the environment and human habitat.
In accordance with the UN GA Resolution "Aggression against Ukraine" we call on to continue our joint efforts with a view to putting an end to this aggression so that the whole world could feel safer and the wildlife could be better preserved for us and future generation.
Thank you