Виступ делегації України під час неформального засідання ГА ООН щодо пріоритетів Генсекретаря ООН ан 2022 рік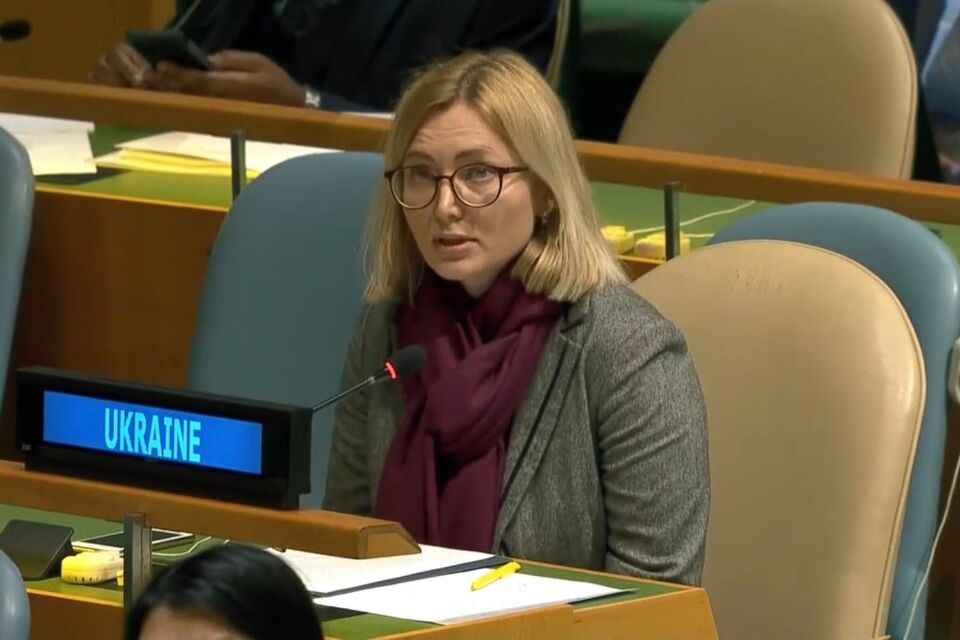 Mr. President, Mr. Secretary-General
The delegation of Ukraine expresses its gratitude to the Secretary-General for presentation of the Report on the UN work and the comprehensive briefing on his priorities for 2022.
We align ourselves with the statement made by the European Union, and would like to particularly reiterate its message on the tremendous potential of the UN's convening power and the unmatched legitimacy of Secretary General's good offices in the pursuit of peace and political solutions to conflict.
We commend the Secretary-General for his strong commitment to reinvigorating multilateralism and consider that the forthcoming consultations on Our Common Agenda could serve as a promising framework to this end.
Strong leadership is required to efficiently address the issues of vaccine equity and economic recovery, climate action and inequality, human rights and security. Leaving no one behind means our focus on the needs of least developed states, small island developing states, African region.
But we will only succeed with Our Common Agenda if we are ready to secure our fundamentals – the UN Charter and its principles – from aggressive attacks both at the negotiation table and on the ground.
Our discussion takes place against the backdrop of a major serious threat to peace since the Second World War.
Over one hundred twenty thousand-strong force of Russia is brandishing arms on Ukraine's border and undermining security and stability throughout the European continent. Russia continues militarization of the temporarily occupied Crimean Peninsula, the Black Sea and the Sea of Azov, and keeps violating ceasefire in Donbas.
Unacceptable ultimatums with illegitimate claims challenge the very core of the UN Charter – the principle of the sovereign equality of all UN Members. The principle that means that Ukraine like any other nation in this hall has an inherent sovereign right to choose its own security arrangements.
Mr. Secretary-General, we consider your role in this critical juncture for international peace and security to be extremely important and we will support all your efforts in this regard.
Thank you.