Statement of the delegation of Ukraine at the open debate of the Security Council "United Nations peacekeeping operations: Technology and Peacekeeping"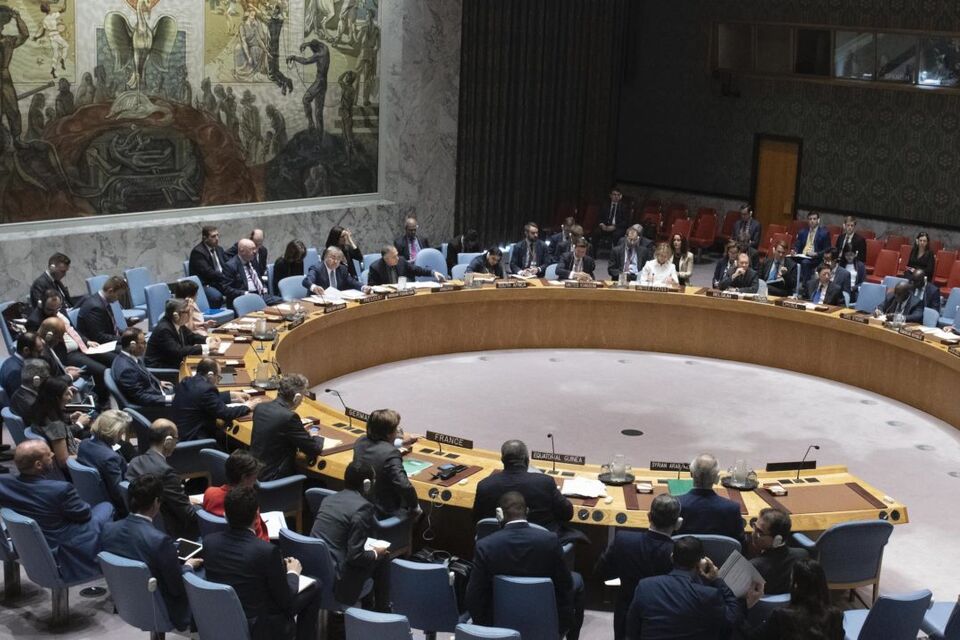 Mr. President,
I would like to express my gratitude to the Indian Security Council Presidency for the initiative to take up the issue of challenges and opportunities arising from the application of technology and innovation in peacekeeping.
Ukraine is an active troop contributor and was one of the initiators of the Convention on the Safety of United Nations and Associated Personnel of 1994 and one of the first states that ratified it in July 1995. Hence, for Ukraine the topic of our discussion has very practical meaning.
That is why we fully support the Presidential statement on the topic of the debate as well as the Council's resolution on protecting the protectors adopted earlier today.
Mr. President,
With armed conflict situations getting more and more volatile, violent and complex, the use of modern technologies to help peacekeeping missions carry out their mandates and protect themselves becomes as relevant as ever.
No mission can succeed in today's complex environments without an ability to innovate and make effective use of technology, including unmanned, unarmed aerial systems, radars, sensors, night vision and night flying capabilities, among many others.
Of course, technology may not supplant the need for human presence but it can enhance peacekeepers' abilities to do their job more effectively.
It is vital to ensure the effective cooperation between all relevant actors, including TCCs, host countries and the Secretariat to reduce the capacities gaps and to promote a responsible use of technology in peacekeeping operations.
We would also like to encourage the Council members to engage more actively and give every support to the Secretariat in securing the use of appropriate modern technologies in PKOs while considering the mandates' establishment or renewal. We believe that all key mandate areas – including protection of civilians, policing and upholding the rule of law, as well as border/boundary demarcation and monitoring – would benefit from the deployment of technologies.
Strengthening the intelligence capacities of operations should also be envisaged. In this regard Ukraine welcomes the Peacekeeping Intelligence Policy presented by the Secretariat in 2019 and considers it important to continue practical work on improving PKOs intelligence, in order to provide them with advanced information about possible terrorist threats against the mission or civilians.
Mr. President,
Ukraine welcomes the decision to make the issue of technology a cross-cutting theme for the 2021 UN Peacekeeping Ministerial, scheduled to take place in Seoul in December. It is important to conduct frank and constructive discussion on the issue with the view to elaborate specific recommendations on how to ensure more effective use of technologies in PKOs.
We also welcome the Strategy for the digital transformation of United Nations peacekeeping. Ukraine fully shares the goals of the Strategy and look forward to further efforts to maximize the potential of the use of current technologies in PKO.
Mr. President,
Ukraine's involvement in UN peacekeeping did not halt even at the height of the ongoing armed aggression against my country. Furthermore, Ukrainian blue helmets are deployed in some of the most challenging and perilous environments and continue playing an instrumental role in reaching peace in conflict zones around the world.
Ukraine has always been a strong and reliable partner of the Organization in peacekeeping activities and will remain its steadfast supporter and contributor. We believe that our collective success in peacekeeping depends on all stakeholders playing their respective roles with unwavering commitment.
In this context we support the United Nations Partnership for Technology in Peacekeeping initiative which offers a unique opportunity to strengthen support to United Nations peacekeeping, using innovative technological capacities that meet the needs of United Nations peace operations to ensure that we have well-structured, equipped and trained forces ready to effectively deliver on their challenging mandates.
It is important to explore all available cutting-edge technologies and best practices that can contribute towards the protection of civilians and United Nations personnel, and allow for safer and more successful peacekeeping missions.
I thank you, Mr. President.