Joint statement by foreign ministers of Ukraine, Estonia, Georgia, Latvia, Lithuania and Poland on the 76th anniversary of the Crimean Tatar people deportation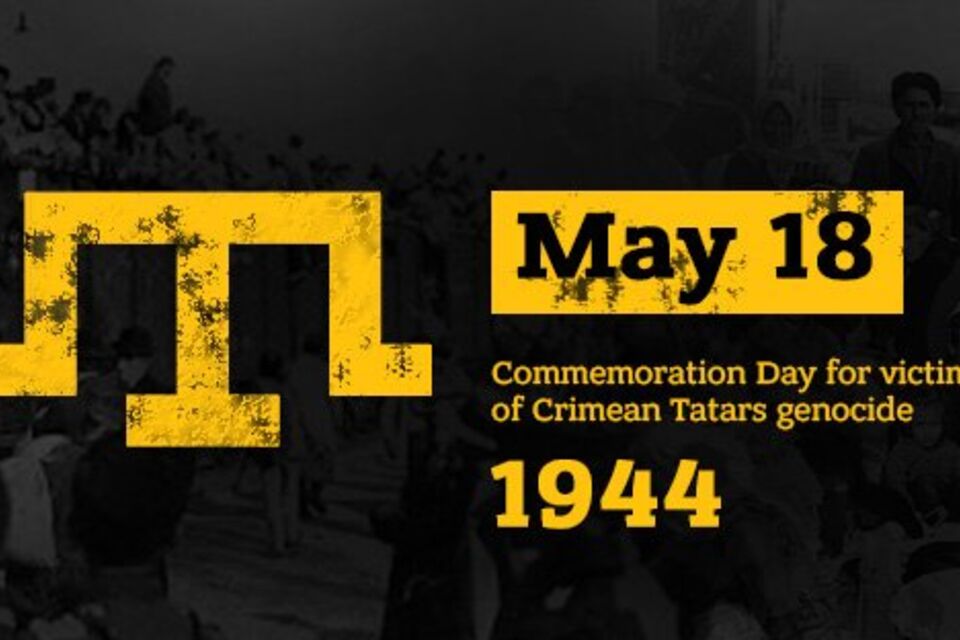 76 years ago, on 18 May 1944, the Soviet regime criminally deported the Crimean Tatar people from the territory of their historic residence - Crimea - to distant areas of Uzbekistan, Kazakhstan and the Russian Federation.
Just in the first years of exile almost half of all deported Crimean Tatars died. The period of the ban on return to the homeland - to Crimea, lasted until 1989 and was accompanied by purposeful linguistic and cultural assimilation.
The tragedy of the Crimean Tatar people repeated in 2014, when the Russian Federation seized and illegally attempted to annex Crimea, which is an integral part of Ukraine.
It is no coincidence that Russia, which glorifies Stalin's totalitarian regime, continues its criminal policy in the 21st century in the temporarily occupied Crimea: ban the Mejlis of the Crimean Tatar People, systemic repressions, persecution and violations of the rights of Crimean Tatars, who opposed Russia's armed aggression against the territorial integrity of Ukraine. It forced thousands of Crimean Tatars, indigenous people of Crimea, to leave their homes and move to mainland Ukraine.
We honour the memory of numerous innocent victims of Stalin's deportation of the Crimean Tatar people.
We express our support to the Crimean Tatar people in their struggle for their rights.
We emphasize the inviolability of sovereignty, territorial integrity within the internationally recognized borders and political independence of Ukraine.
We condemn Russia's aggressive policy towards Ukraine and new repressions against the Crimean Tatar people.
We call upon Russia to stop violations of the fundamental principles of international law, implement fully UN General Assembly resolutions on Situation of human rights in the Autonomous Republic of Crimea and the city of Sevastopol, Ukraine, and comply with the demands of the international community regarding the deoccupation of the Autonomous Republic of Crimea and the city of Sevastopol.
Whatever attempts Russia undertakes to legitimize its occupation of the peninsula, the fact remains undisputed: Crimea is Ukraine.
May 18, 2020