Case of Ukrainian journalist Roman Sushchenko unlawfully detained in the Russian Federation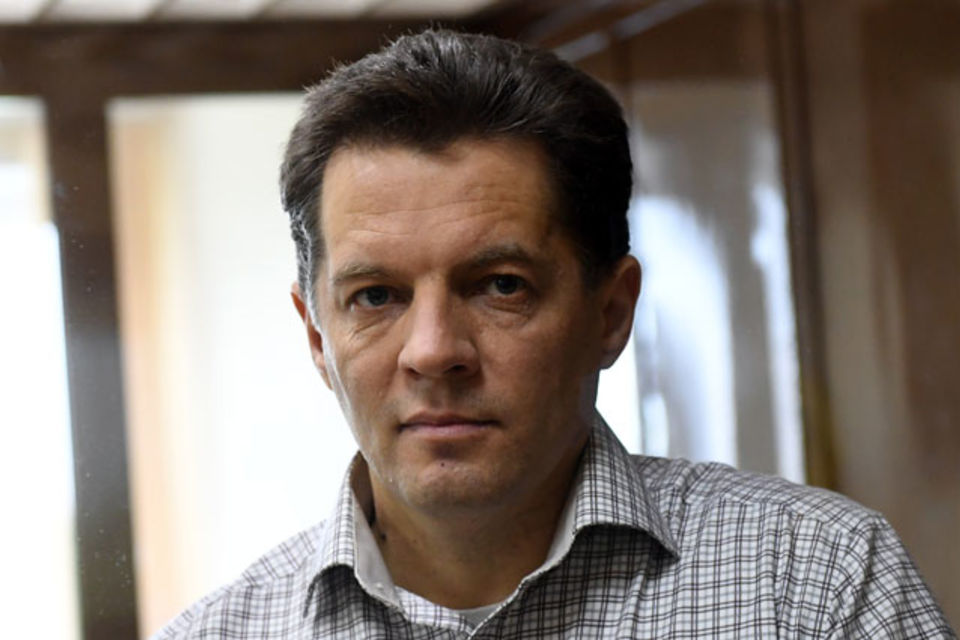 Roman Sushchenko, a foreign correspondent with Ukraine's national news agency UKRINFORM, turns fifty today. He is not able to celebrate his anniversary with his close ones as he continues serving an unlawful 12-year prison term in the Russian Federation. It is already his third birthday behind bars.
Mr. Sushchenko was detained in Moscow in September 2016 under politically motivated charges. He has been widely known for his strong opposition to the Russian temporary occupation of the Autonomous Republic of Crimea and the city of Sevastopol, Ukraine. In June 2018, in the so-called trial that has not met elementary standards of justice, a Moscow court sentenced a journalist to 12 years in the high-security penal colony.
The Russian Federation continues denying access for the Ukrainian Ombudsperson and human rights organizations to Mr. Sushchenko. There are credible reports indicating that his rights are being frequently violated in prison, including by forced deprivation.
The United Nations has repeatedly highlighted the plight of Ukrainians unlawfully detained by the Russian Federation. In particular, the UN General Assembly resolutions 71/205, 72/190 and 73/263 urge the Russian Federation to immediately release Ukrainian citizens who were unlawfully detained and judged without regard for elementary standards of justice.
As of today, the provisions of these resolutions, as well as other relevant decisions of international organizations, specialized agencies, and bodies within the United Nations system, have not been implemented by the Russian Federation.
We demand from the Russian Federation Mr. Sushchenko's immediate and unconditional release.
We call on the UN Member States to condemn this cynical crime against fundamental human rights and continue stepping up political and diplomatic pressure on the Russian authorities to ensure that Mr. Sushchenko and all other unlawfully detained citizens of Ukraine are released and guaranteed safe return home.
Permanent Mission of Ukraine to the United Nations, 8 February 2019