Ambassador Volodymyr Yelchenko's meeting with U.S. Special Representative for Ukraine Kurt Volker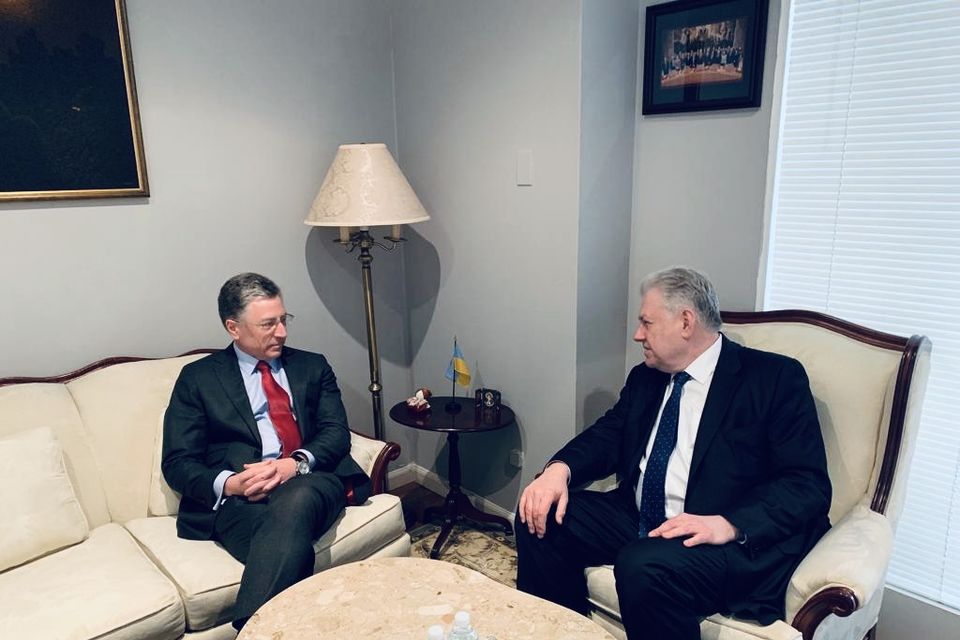 On Monday, 28 January 2019, Permanent Representative of Ukraine to the United Nations, Ambassador Volodymyr Yelchenko met with United States Special Representative for Ukraine Kurt Volker in New York to discuss the situation in the occupied territories of Ukraine - in Donbas and Crimea.
Ambassador Yelchenko and Special Representative Volker also discussed further steps on restoring the sovereignty and territorial integrity of Ukraine, including through deployment in Donbas of an international peacekeeping mission. Special attention has been also paid to the release of Ukrainian hostages from Russia.
Ambassador Yelchenko thanked Special Representative Volker for the United States unwavering support of Ukraine as it continues facing the Russian aggression.