Comment of the Permanent Mission of Ukraine to the United Nations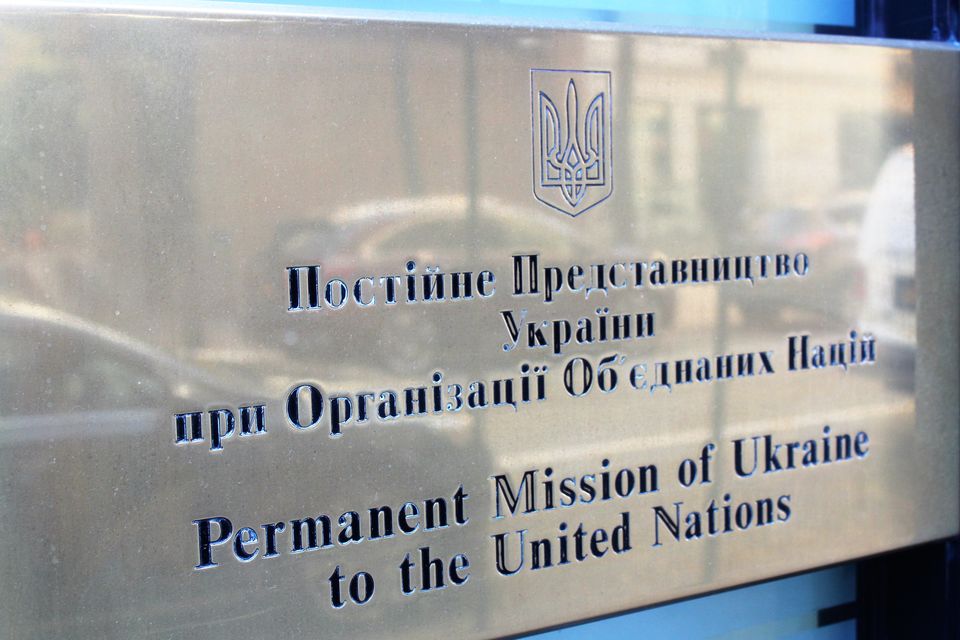 Comment of the Permanent Mission of Ukraine to the United Nations
Taking note of the UN Spokesperson's remarks dated 29 August 2018, we welcome the Secretary-General's ongoing efforts to secure the release of Mr. Oleg Sentsov, a Ukrainian filmmaker and activist, who has been in unlawful detention in the Russian Federation since 2014 for opposing the Russian occupation of the Autonomous Republic of Crimea and the city of Sevastopol.
Mr. Sentsov has been on an open-ended hunger strike for more than 100 days now. His health conditions are rapidly deteriorating. Despite agreements reached, the Russian Federation continues denying access for the Ukrainian Ombudsperson to Mr. Sentsov.
The only condition for the termination of Mr. Sentsov's strike is the release of all Ukrainian citizens unlawfully detained by Russia on politically motivated charges. There are several dozens of Ukrainian political prisoners held in custody in the Russian Federation and in the temporarily occupied Crimea.
We call upon the Secretary-General and the Office of the UN High Commissioner for Human Rights to continue their efforts and good offices to address the plight of all those unlawfully detained, including as a matter of urgency Mr. Oleg Sentsov, in line with the provisions of the UN General Assembly resolution 72/190.
New York, 30 August 2018