Remarks by Ambassador Volodymyr Yelchenko, Permanent Representative of Ukraine to the United Nations, at the 95th plenary meeting of the UNGA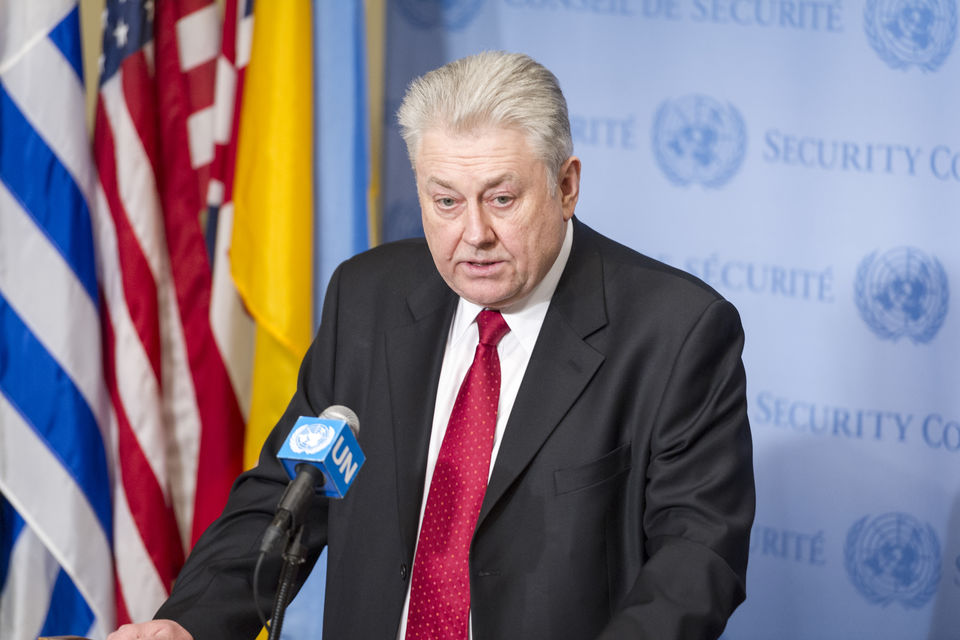 Excellences,
Ladies and gentlemen,
Ukraine aligns itself with the statement delivered by the Republic of Moldova on behalf of GUAM states and would like to add some remarks in its national capacity.
This year a sad anniversary will be marked – ten years since the beginning of the Russian aggression against Georgia.
Since the beginning of the occupation by the Russian Federation of the Georgian territories – Abkhazia and Tskhinvali region/South Ossetia, the situation on the ground has dramatically deteriorated. By the way – it's not something unusual. It happens every time when Russia intervenes and we know it perfectly well from our own bitter experience.
We strongly condemn discriminations based on ethnic grounds, restrictions on education in one's native language in both Georgian regions, and the reported mass demolition of houses of ethnic Georgians in the Tskhinvali region.
We also express our deep concern that a large number of IDP's deprived of the right to return to their homes in a safe and dignified manner.
Ukraine urges the occupying power – the Russian Federation – to provide immediate and unimpeded access for the independent international and regional human rights monitors, in particular for the Office of the UN High Commissioner for Human Rights.
In this regard, we welcome the recent adoption of the UN Human Rights Council Resolution 37/40 "Cooperation with Georgia", as well as express our strong support to the yearly UN General Assembly Resolution "Status of internally displaced persons and refugees from Abkhazia, Georgia, and the Tskhinvali region/South Ossetia, Georgia", which we discuss right now.
Ladies and gentlemen,
Ukraine strongly condemns the recent decision of the Syrian Arab Republic to recognize and establish diplomatic relations with the occupied territories of Georgia – Abkhazia and Tskhinvali region/South Ossetia.
Such a decision is yet another breach of the norms and principles of international law by the Assad regime and clearly demonstrates the eagerness of the current Syrian authorities to please the Kremlin.
In this respect, I shall reiterate Ukraine's unwavering support to the sovereignty and territorial integrity of Georgia within its internationally recognized borders.
Once again, Ukraine strongly condemns all actions of the Russian Federation against the basic human rights and freedoms, in particular of internally displaced persons and refugees, in violation of the relevant obligations under international law. I urge the Russian occupying authorities to stop its illegal practice and to respect its obligations according to the international humanitarian law as an occupying power.
Ukraine will support the adoption of this Resolution and calls upon other delegations to vote in favour of this important document.
I thank you.