Ukraine participates in the UN Security Council Open Debate on Youth, Peace and Security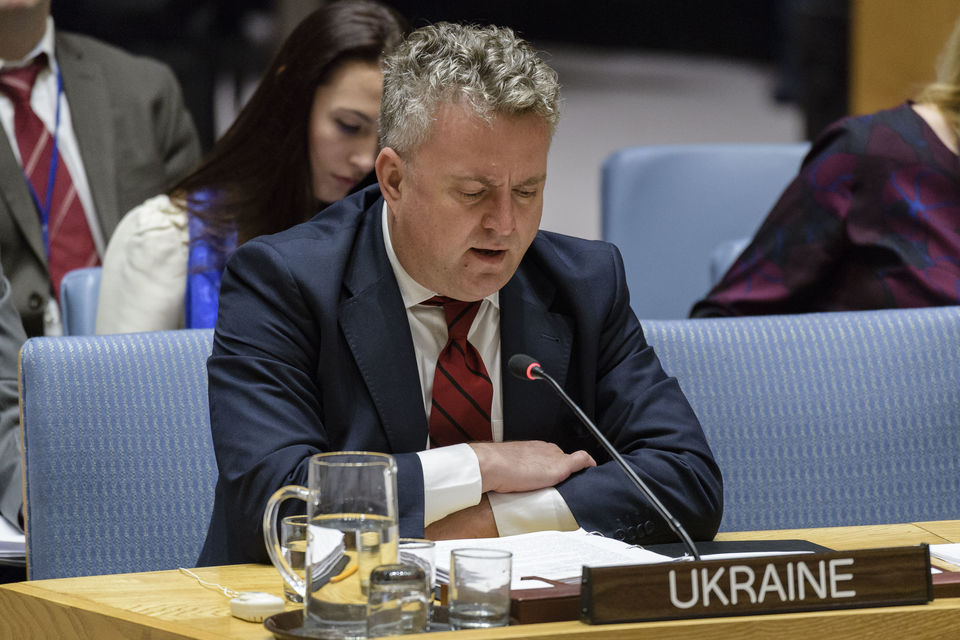 Deputy Minister welcomed the Progress study on the youth's positive contribution to peace processes and conflict resolution prepared in response to the UN Security Council Resolution 2250 and assured, that the Ukrainian Government is carefully studying the recommendations contained in this report and will consider them in the process of further adjustment of its national youth policy.
Sergiy Kyslytsya highlighted that youth is among those who suffered most in Ukraine from the Russian aggression in Crimea and Donbass. He paid special attention to the fact that the Russian Federation continues to compel Crimean residents into its armed forces, conscripting at least 4,800 men within two campaigns in 2017, in violation of international humanitarian law.
Deputy Minister demanded from the Russian Federation to stop this illegal practice of conscription of young men at the occupied territories and to respect its obligations according to the international humanitarian law as an occupying power.
The participants of the meeting were informed on the steps of the Government of Ukraine to achieve the goals of the UN Security Council Resolution 2250. In this respect it was reiterated the national position to strengthen qualitatively the potential of our youth, as well as creating equal opportunities and guaranteeing equal rights, including through the educational reform in Ukraine.