Ukraine initiated the UN Security Council Arria-formula meeting on the protection of critical infrastructure against terrorist attacks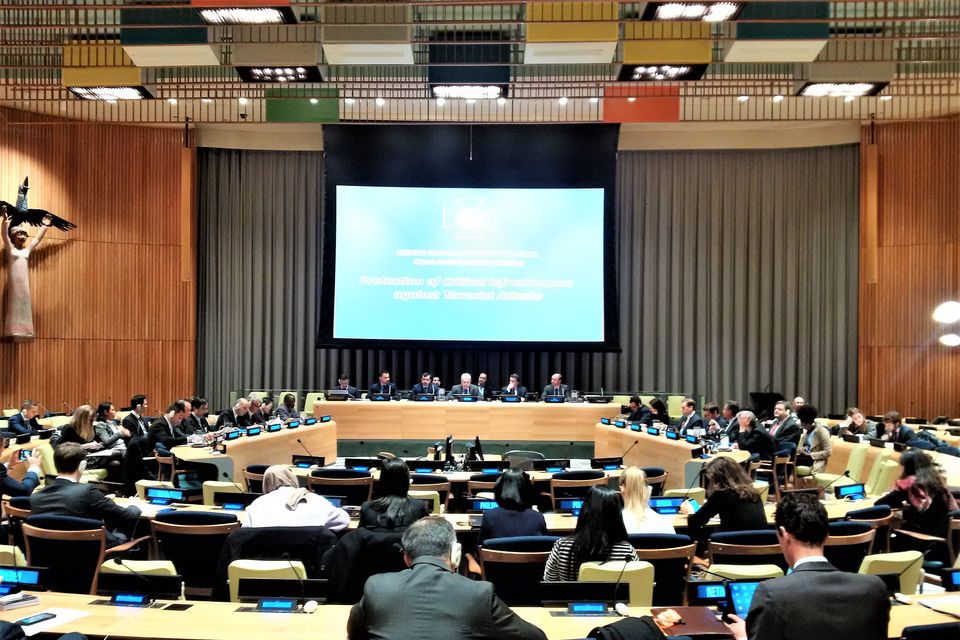 On November 21, 2016, the United Nations Security Council held an Arria-formula* meeting initiated by the delegation of Ukraine to discuss the issue of protection of critical infrastructure from terrorist attacks.

"Intensification of terrorist activities of organizations such as Al-Qaeda, ISIS, Boko Haram, Al-Shabab, Al-Nusra etc. requires the international community to consolidate efforts to develop modern methods of protecting the critical infrastructure. First of all, it concerns the telecommunications sector, manufacturing, transport and oil and gas production", - said in his opening remarks Ambassador Volodymyr Yelchenko, Permanent Representative of Ukraine to the UN .

During the discussion, the delegation of Ukraine also highlighted a number of specific tasks noting that their implementation would help strengthen protection of critical infrastructure. These include coordination and cooperation of competent state authorities in exchanging information on current threats and vulnerabilities of infrastructure; risk assessment and crisis management; development of modern methods of preventing and countering physical and cyber attacks against critical infrastructure; and establishment of public-private partnership in the field of security.

Mr. Sergiy Semochko, Head of the Main Department for Counterintelligence Protection of National Economy of the Security Service of Ukraine, Mr. Frank Westfall, Regional Director of the Office of Infrastructure Protection of the US Department of Homeland Security, and Mr. Scott Aaronson, Executive Director for Security and Business Continuity of the Edison Electric Institute, participated as keynote speakers in the panel discussion.

The topic of the protection of critical infrastructure has raised significant interest among the UN Member States.

The delegation of Ukraine intends to present a draft decision for consideration of the UN Security Council members in 2017, which would address ways to improve protection of critical infrastructure facilities against terrorist attacks.

*The UN Security Council Arria-formula meetings are initiated by delegations of the UN Security Council to provide an opportunity for members of the Council to get information on a particular issue from a broad range of participants who usually do not have an opportunity to be heard by the Security Council. These meetings may be held in closed (with only members of the UN Security Council) and open (with all the UN member states) formats allowing their members to engage in a direct dialogue with representatives of governments, international organizations as well as non-state entities on matters which fall within the purview of responsibility of the Security Council.