The meeting of Ministers for foreign affairs of Ukraine and Senegal in New York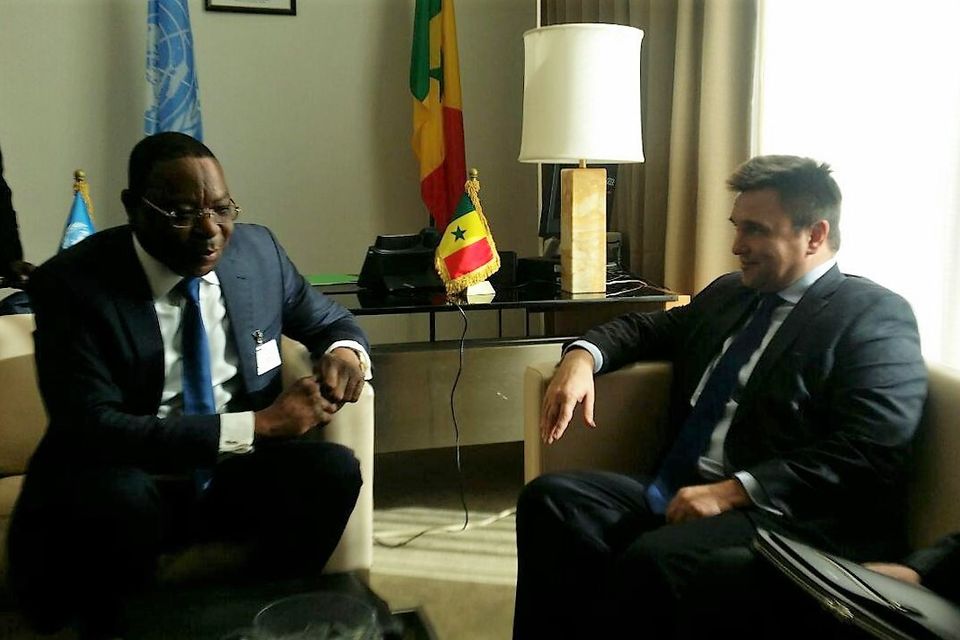 On November 7, during his visit to New York to participate in the ministerial level debate on the response to asymmetric threats during peacekeeping operations in the United Nations Security Council, chaired by Senegal, Minister for Foreign Affairs of Ukraine Mr. Pavlo Klimkin met with the Minister for Foreign Affairs and Senegalese Abroad Mr. Mankeur Ndiaye.
They discussed cooperation between two delegations in the Security Council and other initiatives within the United Nations, including the draft resolution "Situation of human rights in the Autonomous Republic of Crimea and the city of Sevastopol (Ukraine)" presented by Ukraine in the Third Committee of the General Assembly of the United Nations.
Also, ministers discussed bilateral cooperation and agreed on concrete steps to deepen it, especially in trade and economy. It was also agreed to hold political consultations between foreign ministries of both countries.