The cross-media exhibition Chornobyl360 opens at the UN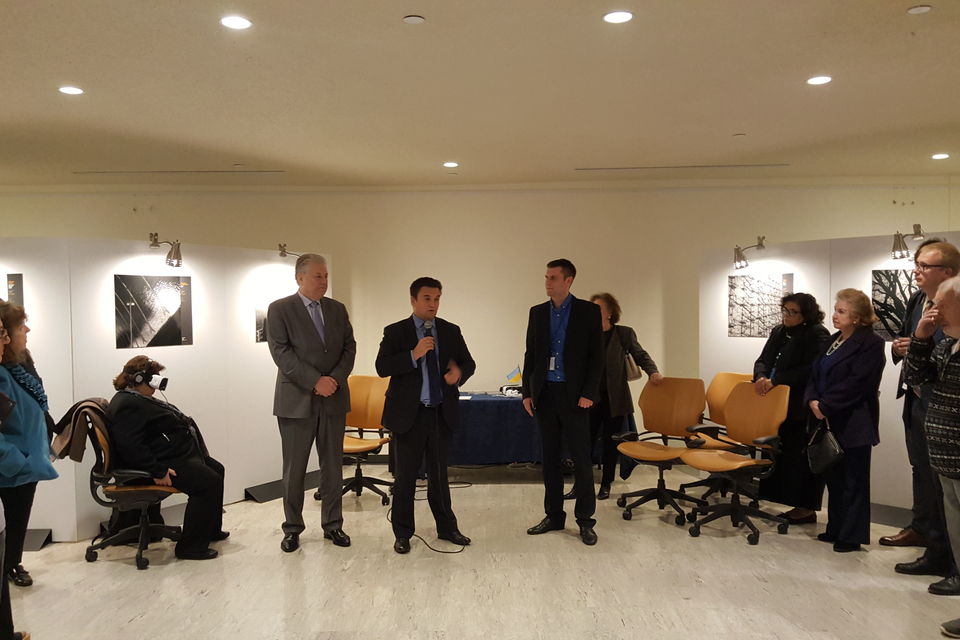 On November 8, 2016, with the support of the Ministry of Foreign Affairs and the Permanent Mission of Ukraine to the United Nations, the cross-media exhibition Chornobyl360 dedicated to the 30th anniversary after the disaster at the Chornobyl nuclear power plant was opened at the UN Headquarters.
Minister for Foreign Affairs of Ukraine Mr. Pavlo Klimkin, who is visiting New-York these days, attended the opening ceremony.
The exhibition is a cross media exposition which consists of two parts: the immersive documentary Chornobyl360 that will be available in the virtual reality masks; moreover, black and white photos from the exclusion zone. The photo project is performed in analog technology. Chornobyl360 is the cross media project which combines all areas of contemporary visual arts: photo, video, audio, virtual reality and offers a complex perception of the biggest technological disaster in the world.
This socially educational project was supported by people from more than 40 countries on the Kickstarter, international crowdfunding platform. This phenomenon demonstrates the relevance to social issues and necessity of exposing it by virtual reality.

The exhibition will be displayed at the UN until November 18, 2016.