Militarization of Crimea by Russia threatens Europe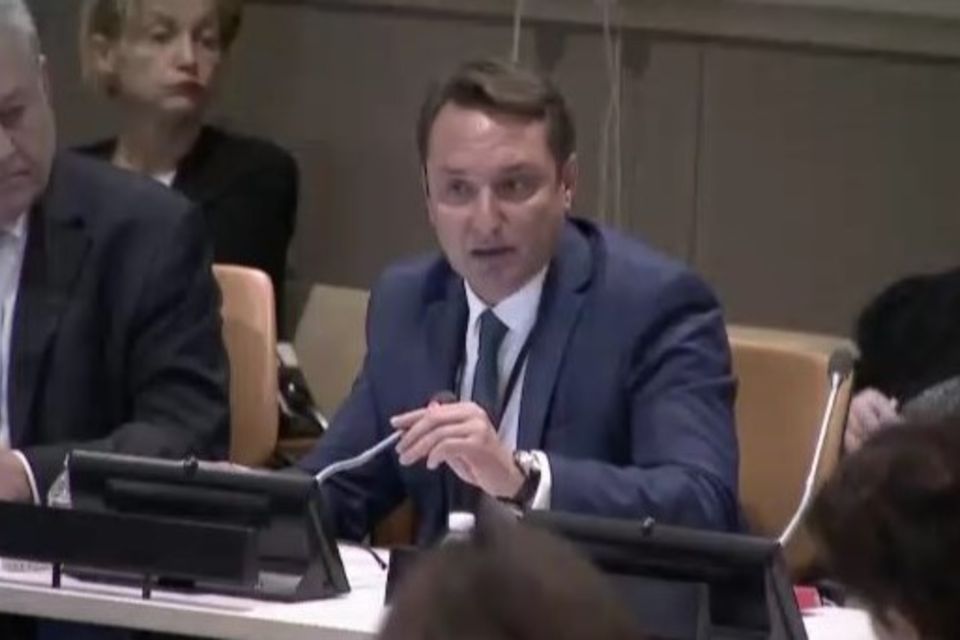 "Militarization of Crimea by Russia threatens Europe" - said Serhiy Shutenko, Director of the Department of the International Security of the Ministry of Foreign Affairs of Ukraine, speaking at a side-event entitled: "Militarisation of the occupied Crimea - a growing threat in the region and beyond", which was held on October 12, 2016 on the margins of the First Committee of the United Nations General Assembly.
During the discussion, Mr. Shutenko made a presentation about Russian military capacities in Crimea. He noted that Russia has turned Ukrainian peninsula into a strong military base with modern weapons, capable of targeting not only the territories of the Black Sea region but also Europe. According to Serhiy Shutenko, the international community should also adequately respond to Russia's plans to deploy its nuclear arsenals in Crimea. "The policy of provocation by the Russian Federation in Crimea, which contains plans to deploy nuclear weapons there, requires a consolidated response from the international community" – stated Mr. Shutenko.
The representative of the MFA of Ukraine also stressed that Ukraine condemns military exercise "Caucasus-2016", that violates international law. He also drew participants' attention to the fact that the Russian troops, which previously fought in Syria, participated in the exercise. Mr. Shutenko added that Russia is using Crimea as a logistical hub for the continuation of its military campaign in Syria.
Representatives of more than 50 delegations including Poland, Netherlands, France, Turkey, Latvia, Estonia, Canada and the United States attended the event. The participants condemned the Russian occupation of Crimea and reaffirmed their support for the territorial integrity of Ukraine.
The presentation of Russian military capacities in Crimea can be found here.