UN pays tribute to deceased peacekeepers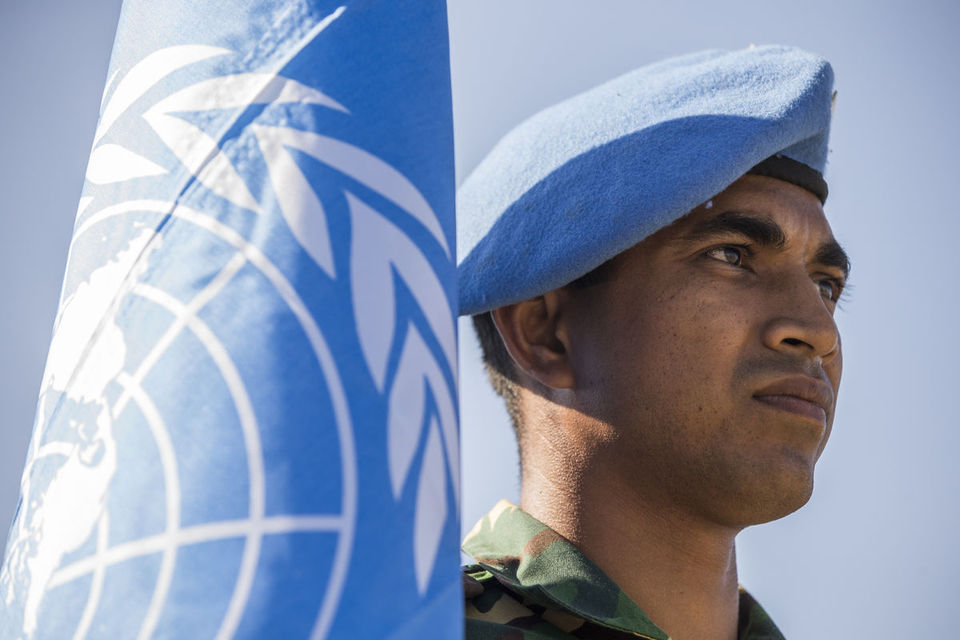 On the eve of the International Peacekeepers Day (celebrated on May 29th) May 19th, the United Nations gave a moment of silence and laid flowers, paying tribute to all peacekeepers from different corners of the globe who died last year while performing their duties abroad.
In 2015, criminal attacks, unfortunate accidents, or diseases in areas of service claimed the lives of 129 "blue helmets" from 50 different countries. Since the inception of UN peacekeeping, the world suffered a loss of 3500 international peacekeepers.
As a sign of respect, relatives of the deceased peacekeepers were awarded the Captain Mbaye Diagne Medal for Exceptional Courage. (This award was established by the UN Security Council Resolution 2154 (2014) in honor of the Senegalese captain who died in Rwanda in 1994. This medal is awarded to military, police, and UN civilian staff who have shown exceptional courage while carrying out the mandate of the UN.)
As part of the ceremony, the UN also bestowed medals of distinction to Ukrainian policemen Mr. Kasap and Mr. Karkach. As of today, over 500 Ukrainian military and police serve as part of the UN's peacekeeping operations.