Ambassador Yelchenko meets with Deputy UN Secretary-General Jan Eliasson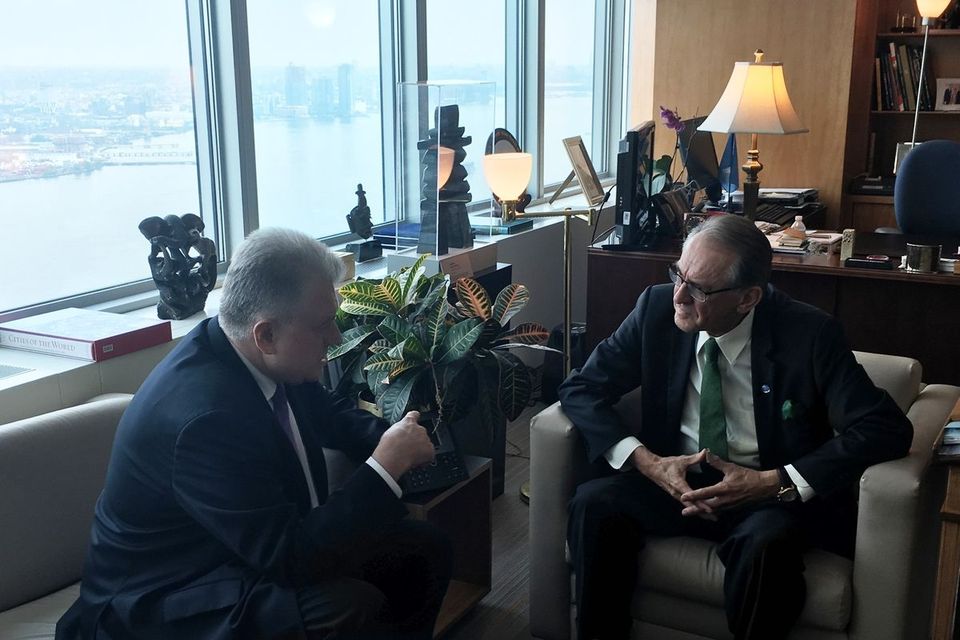 On June 3, at the UN headquarters in New York, the Permanent Representative of Ukraine to the UN Volodymyr Yelchenko met with the Deputy-Secretary General of the UN Jan Eliasson.
At the meeting the interlocutors engaged in an active discussion on the topic of Ukraine's cooperation with the UN, specifically in the political and humanitarian spheres.
Special attention was paid to the situation in Crimea. In this context, Mr. Eliasson reassured the support of Ukraine on the part of the United Nations, and reiterated that as relating to the issue of Crimea, the UN Secretariat is guided by the provisions of the United Nations General Assembly Resolution 68/262 "The territorial integrity of Ukraine", adopted in 2014, under which the Crimean peninsula is recognized as an integral territory of Ukraine.
The meeting also included a discussion by the two sides of the promulgation of the June 3rd Fourteenth Report of the UN High Commissioner for Human Rights, which addresses the situation of human rights in Ukraine.