Виступ делегації України на тематичних дебатах Першого комітету ГА ООН з проблематики регіонального роззброєння та безпеки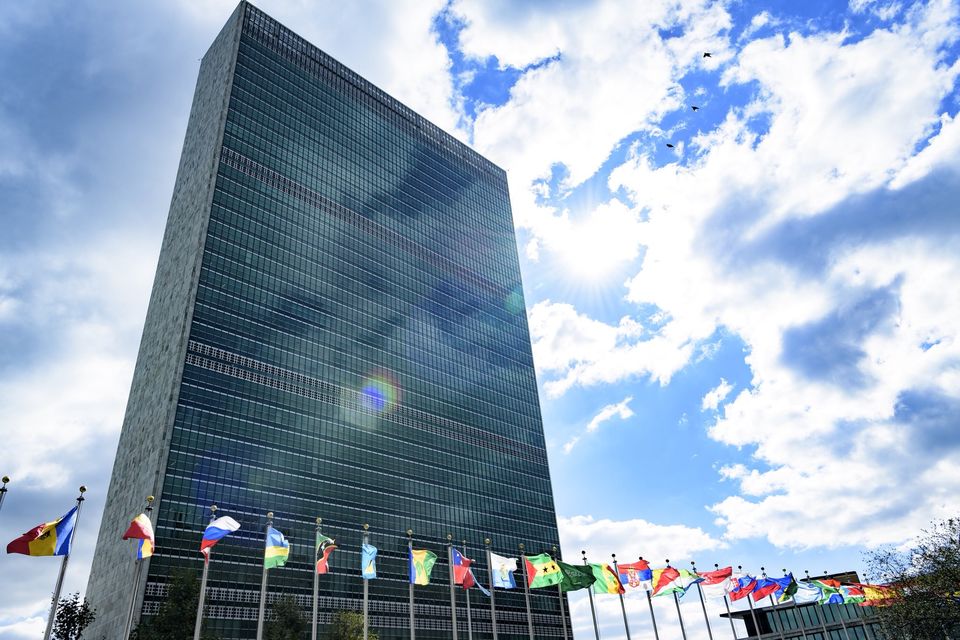 Mr. Chair,
Ukraine is an advocate of maintaining peace and security with the lowest possible level of armaments. Ukraine participates in different pan-European confidence-building mechanisms related to the conventional arms control such as the Treaty on Conventional Armed Forces in Europe (CFE Treaty), the Open Skies Treaty and the OSCE Vienna Document on Confidence and Security Building Measures.
We attach great importance to bilateral confidence building measures (CBMs) with neighboring countries according to the Vienna Document. To date, Ukraine has relevant bilateral agreements with Poland, Belarus, Hungary, Slovakia and Romania. Unfortunately, Ukraine's proposals made before 2014 to enter into a similar agreement with the Russian Federation were not accepted by this country.
Furthermore, termination of its participation in the Treaty on Conventional Armed Forces in Europe and destabilizing accumulations of personnel and military equipment in the Southern Military District of Russia enabled its military invasion to Georgia in 2008 and Ukraine in 2014.
Mr. Chair,
Now the territory of South-Eastern Ukraine that includes Crimean peninsula and parts of Donbas region, are under illegal occupation by the Russian Federation. What is also alarming, this is progressive militarization of these territories by the occupying power. The continuing destabilizing transfers of weapon systems, including nuclear-capable aircraft and missile, weapons, ammunition and military personnel to the territory of Ukraine should be the matter of deep concern not only for Ukraine, but also for the entire international community.
The occupation and subsequent militarization of the Crimean peninsula led to the expansion of the area of use of Russian warships and military aircraft in the Black Sea region and far beyond in the entire Mediterranean basin. Thus, such activity has far-reaching consequences for security not only in the Black Sea area, but in the whole South Europe, as well as in the North Africa and the Middle East. Multiple military exercises of Russian military forces in and around Crimea contribute to undermining regional security.
The Russian Federation also continues to actively militarize the Sea of Azov by increasing the number of warships and their expansion to the whole territory of the Sea. The progressive militarization of the Sea of Azov has implications not only for maritime trade and supplies into Ukraine, but also poses an additional military threat to Ukraine and leads to escalation of the security situation in the region. The illegal construction of the Kerch Strait bridge between Russia and temporarily occupied Crimea has substantially contributed to this threat, in particular by facilitating further militarization of Crimea and involvement additional Russian maritime and other forces to the area under the pretext of protection of the bridge and its infrastructure.
The international community has no right to turn a blind eye to this alarming situation and the illegal and aggressive activity of the Russian Federation. It should continue to urge this country to withdraw its military forces from Ukraine's territory and to end temporary occupation of its parts without delay.
Thank you.