Виступ делегації України на засіданні РБ ООН щодо ситуації в Південному Судані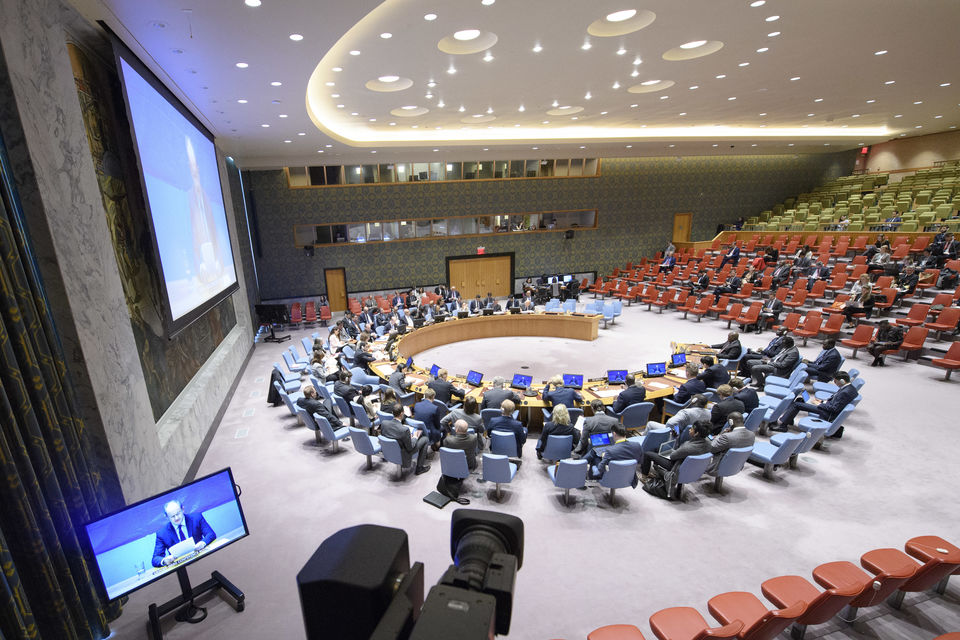 Mr. President,
I join other colleagues in thanking Special Representative David Shearer for his insightful briefing.
I want to highlight three points: the security situation, political process and UNMISS.
Firstly, Ukraine strongly condemns the violence in South Sudan, which continues to result in civilian casualties, massive displacement and severe food shortages. It is shocking that this violence highlights a startling level of impunity as perpetrators of gross human rights violations generally remain unpunished.
We took note of the unilateral ceasefire declared by President Salva Kiir this Monday. It is important that this announcement translates into concrete deeds. This requires ensuring that those on the ground follow instructions from the top, and that there is a mechanism of holding those breaching a ceasefire to account.
It goes without saying that a long-lasting peace can only be achieved through a genuine commitment of two parties. In this vein, we urge SPLM-In Opposition to cease hostilities and join the ceasefire declared by President Kiir. Any delay in doing so will only lead to more suffering of the South Sudanese people.
Secondly, we continue to believe that a comprehensive political dialogue is the only way to settle the conflict in South Sudan. In this regard, we look forward with cautious optimism to the work of the national dialogue committee, the inauguration of which took place earlier this week. It is crucial to ensure that all major groups of the South Sudanese society are represented in the committee. Otherwise, it will be impossible to achieve an inclusive political process aimed at healing the wounds of the war and paving the way to a long-awaited peace and stability.
My delegation welcomes active engagement of regional actors in advancing peace in South Sudan. It is important to keep all regional initiatives as well as those of a broader international community coordinated and synchronized.
My third and last point is on UNMISS.
We regret that, due to a number of impediments, the ability of UNMISS to implement its mandate remains extremely limited. The Mission and humanitarian actors must have unhindered access to affected areas to be able to help those in need, in particular in the areas affected by armed clashes. We cannot stress it enough that freedom of movement of UNMISS and humanitarian organizations is not some kind of a privilege to be granted or taken away on a whim, but their right, respect of which defines the ability to carry out their mandated tasks.
Given the deteriorating security situation in South Sudan UNMISS should be ready to respond to any further scenarios. In this vein, Ukraine, as one of the Mission TCC and PCCs, welcomes the significant work undertaken to enhance the ability of UNMISS to protect civilians, better plan its response to crisis situations and increase staff safety and security.
Ukraine also looks forward to the commencement of the Regional Protection Force operations in South Sudan as envisaged in resolution 2304 from last year. We call on the government to provide all necessary assistance, including granting customs clearances and visas for participating units.
I thank you.