Виступ делегації України на засіданні РБ ООН щодо ситуації в Іраку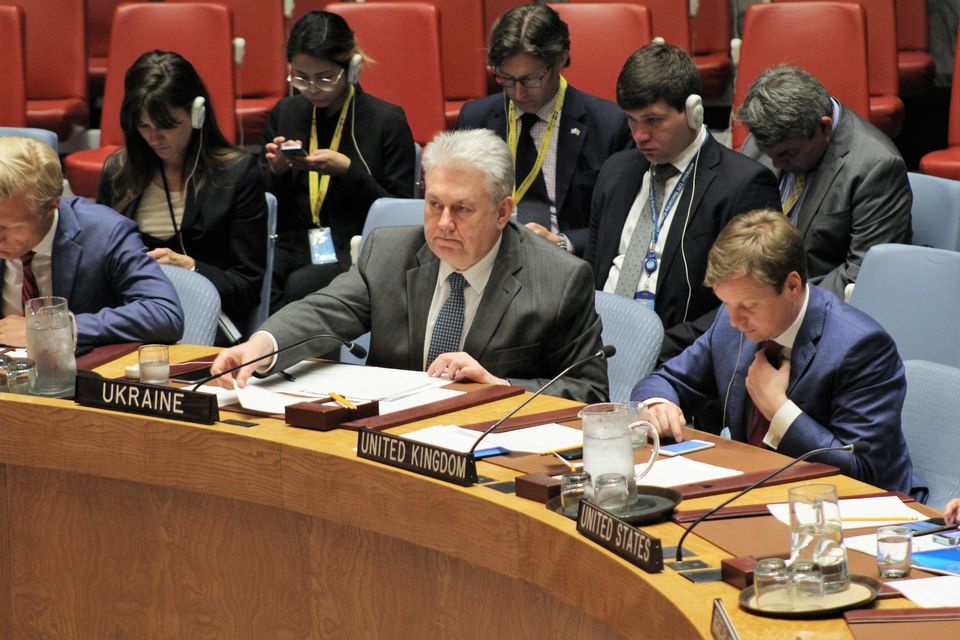 Mr. President,
At the outset, I would like to express our condolences to the Government and people of Iraq with regard to the recent heinous terrorist attacks in Baghdad and the southern province of Basra. We thank Special Representative Jan Kubis for his update.
I want to commend the Iraqi security forces and the international counter-ISIL coalition for their efforts to liberate Mosul.
We hope that the end of the operation is near and local civilians, who had enormously suffered from the monstrous rule of ISIL, will be finally freed. The recent statement of the military spokesperson of the Joint Operations Command instills much needed confidence as he declared that Daesh was driven out of 89,5 % of western Mosul.
It is appalling that the ISIL keeps resorting to using civilians as human shields. Thus, we reiterate that the protection of civilians should remain the top priority for the Iraqi security forces and the coalition, even if it means a slowdown in the military advance. To prevent more losses among civilians, no effort should be spare in reaching out to them and providing vital information on developments in the theatre, identifying escape routes and ensuring transparent screening procedures.
Another worrying tendency that requires our attention is that since the beginning of the operation in October last year the number of IDP's near Mosul has reached 670 000 persons. 200 000 more could flee the city in coming days. Thus, we are concerned that if such a trend continues there will be no more space in the camps most of which are already full. This requires a prompt action and we want to commend the Government of Iraq and all humanitarian partners, who are currently working on transferring people to other camps located further from Mosul.
I hope that the UNAMI with the support of the international community will continue assisting the Iraqi Government in mobilizing resources necessary to address the mentioned challenges.
Mr. President,
Ukraine is encouraged by the news that Iraqi stakeholders are tirelessly working on the national reconciliation process. It is commendable that the Iraqi Forces Coalition put forward the Historic Settlement Initiative, and the National Alliance — the National Settlement Initiative.
Iraq should unite its people regardless of their ethnicity or religious beliefs. Only inclusive national reconciliation efforts can heal the wounds the country sustained and help to achieve a lasting national settlement.
Thank you.